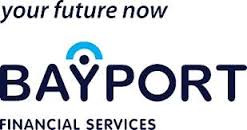 Vacancy title:
Several Regional Relationship Managers
Jobs at:
Bayport Financial Services (Uganda) Ltd
Deadline of this Job:
5 October, 2018
Summary
Date Posted:

30th September 2018

, Base Salary:

Not Disclosed

, Employment Type:

Full-Time
Bayport Financial Services (Uganda) Ltd is part of the Bayport International Group (BML) headquartered in Johannesburg, South Africa with Financial Services Operations in over Nine Countries in Africa and South America. In line with our Corporate Objective of continuous improvement and achieving efficiencies in our Country Operations, we invite applications from suitably qualified, professional and experienced candidates for the following openings within our Uganda Operations

Job Title: Regional Relationship Manager (Several Opportunities)

Job Summary:
The incumbent Regional Relationships Manager will be in charge of acquisition, retention, growth, service and relationship management in the specified Service and Sales Region under control and ensure that the image, brand and name of Bayport Uganda continues to significantly improve within its chosen segment and customer space. The Regional Sales - Service and Relationship Managers will lead all service, sales, relationships in regions managed and be directly in charge of a group of 8 Sales Branches within the managed area.

Job Details Summary
The Incumbent is expected to provide direct people and business growth leadership to a team of 8 Branch Managers, 40 Sales team leaders and 160 independent sales consultants to ensure that all specified branch and regional sales and service expectations are achieved as per specific reporting period.

The incumbent is mandated to handle recruitment and retention of independent Sales and Relationship Consultants in the entire Region under supervision and therefore needs to demonstrate competency in identifying, nurturing, training and leading a young and ambitious team of independent sales contractors.

Provide leadership and guidance to branch teams to ensure that regional staff can adequately handle sales, customer service and relationship management matters with all relationship managed institutions and government corporations within the region that includes but not limited to relationship coordination with all District Leadership and other Government agencies.

The Regional Relationship Manager is further charged with handling marketing activities, service sales, activations and promotional campaigns within the specified region in order to ensure achievement of specified company performance objectives within a specified period of time.

Ensure well trained, competent and motivated- but also professional teams of Agents Relationship Consultants.

Proactively lead from the front taking charge of Bayport organized service and sales dialogues, regional financial literacy programs, sales & lead generation meetings while creating opportunities for independent sales contractors in the region.

Job Requirements for the Role
Must come from within the Region of work interest, or;

Demonstrate a working and professional Knowledge and understanding of the local geo-eco-politics, languages, civil service vote operation system, leadership and cultural settings of preferred the Region.

demonstrable understanding of the working of Bayport Business model and appreciation of a professional working environment within which the Bayport Group of Businesses operate

Excellence in leadership with the ability to manage an independent field-based contract agency sales team in a strict but informal setting and the ability to be able to motivate performance in non-traditional working spaces

Excellence in public engagement, including but not limited to open town hall sales chats, closed door professional negotiations, proactive & reaction adhoc and organized solutions and innovation driven sales approaches and appreciation of working in a multi-cultural setting.

Highest levels of integrity, Self-drive, smart, energetic and surrounded with and emitting positive energy to the team with ability to work without supervision.

A minimum of a diploma in any business or professional training is desirable with 5 Years sales-relationship management or socio-political Management experience.

Sales engagements spanning over 6 years in a busy field-based setting without necessarily having a Diploma Certificate may also be considered

Areas of Deployment (10 Vacancies)
Regional Sales, Service and Relationship Offices in: Arua, Gulu, Lira, Soroti, Mbale, Jinja, Hoima, Mbarara, Kampala and Central Regional Zone.

Compensation & Rewards
Compensation are performance based and very attractive for hardworking and performing competent resources..

Rewards: All these opportunities have excellent and negotiable rewards for the best assessed candidates
Job application procedure
Qualifying candidates can send their applications with a signed formal application letter, Detailed Curriculum Vitae and copies of Previous employment documents and Academic documents and relevant supporting documentations to The Head of Human Resources, Bayport Financial Services, Plot 54, Lugogo bypass, Kampala, PO Box 1171, Kampala, Uganda Or email to hrcom@bayport.co.ug ; indicating on the left top corner of the application envelop and if email application on the subject matter, role applied for and name of applicant

Application Deadline date: 5 October, 2018; if not contacted by this date, please consider your application as having been unsuccessful. All previous applicants for any of these roles are advised NOT to apply again.